CTJ – 2019 Scripture
This year the focus for our Consistency of Teacher Judgement discussions will be the Achievement Standards regarding to the teaching and learning of Scripture. 
Consistency of Teacher Judgement process for 2019
From our consultations with staff and APREs in 2017 the following changes have been made to how CTJ – Religion will be organized in 2019.
Schools are encouraged to engage in all CTJ practices. These include:
familiarity with and shared understanding of Religion curriculum

common interpretation of the curriculum intent and shared understanding of how learner achievement is demonstrated

collaborative planning of and reflection on teaching, learning and assessing techniques

ongoing formal and informal dialogue (within and between schools) about the teaching and learning cycle

moderation of teacher judgments within and between school/s.
Teachers in P-Yr.6 will be required to attend two regional meetings – one in Term one 2019 and the other in Term three 2019.
 The CTJ pre -planning sessions early in 2019, will engage P-yr 10  teachers in the  first three CTJ practices.
Yr 7 – yr 10 teachers will participate in pre-planning sessions at their normal scheduled Religion department meetings early in the year.
Ongoing formal and informal dialogue will be the responsibility of APREs/HODs and teachers during the school year.
Teachers will discuss their own samples at the interschool CTJ – Religion meetings.
The CTJ process will develop:
Teachers  understanding of what the student needed to know/do to demonstrate the relevant  achievement standard as well as appropriate and valid assessment tasks.
The CTJ – Religion focus for 2019 will be the teaching and assessing of Scripture
CTJ Religion Pre-Planning Staff meetings for P-6 Teachers will be facilitated in Term 1 (see table below).
CTJ Religion Interschool discussions of student responses will occur in  Term 3.
As Scripture is not organised in a specific individual content strand but is embedded in all of the four content strands of Beliefs Sacraments, Morality and Prayer, it is understood that the samples of students work for CTJ – Religion  can be obtained from any of the four Content strands and corresponding units of work.
This will therefore not require schools to 'fit' the CTJ focus into their yearly overview. Work samples can be taken from any unit of work where Scripture is being taught and assessed.
---
Information regarding CTJ – Religion 2019 Pre Planning Meetings P-Yr 6
| Schools | Date | Time | Venue |
| --- | --- | --- | --- |
| Gladstone | 4 February | 3:30 pm - 4:30 pm | |
| Bundaberg | 5 February | 3:30 pm - 4:30 pm | |
| Rockhampton North | 6 February | 3:30 pm-4;30 pm | KCC |
| Rockhampton South | 7 February | 3:30 pm-4:30pm | KCC |
| Mackay South | 25 February | 3:30 pm - 4:30 pm | |
| Mackay North | 26 February | 3:30 pm-4:30 pm | |
| Emerald | 27 February | 3:30 pm- 4:30pm | |
| Monto, Springsure, Barcaldine | 28 February | 3:30 pm-4:30 pm | Video Conference |
| Longreach Biloela Clermont Blackall | 5 March | 3:30 pm-4:30pm | V/C |
| Capricorn Coast | 11 March | 3:30pm-4:30pm | |
| Secondary Colleges | Department Meeting Date in Term One | | Own college venues |
CTJ Pre-Planning sessions Goals:
Teachers to share understandings of the intent of teaching and assessing Scripture in the Religion Curriculum for their appropriate year level
Teachers to collaborate on planning and assessing ideas in their year level groups
Teachers to identify areas of support needed to teach and assess students' understanding of Scripture
Teachers to identify areas of support needed for teachers in the teaching and assessing of scripture in the classroom
Making CTJ – Religion Happen
Term 1
Term 2
Term 3
Term 4
APRE HOD shares information with teachers regarding the focus and process for CTJ 2019

Teachers reflect on current planning and assessing.

Primary teachers participate in CTJ Pre-Planning interschool discussions so they can:

Develop a shared understanding of the curriculum intent.

Gain an understanding of quality tasks through discussions.

Identify potential teaching and learning strategies.

Collaboratively decide on the CTJ tasks that students will attempt.

Secondary teachers of Religion will discuss in their department meetings their understanding of relevant Scripture and how it is to be taught and assessed in their units of work.

Secondary teachers will collaboratively examine at department meetings assessment tasks for Scripture that will be shared for CTJ.

Refine planning for teaching and learning.
Refine success criteria and quality descriptors or levels of achievement.

Consider student samples from formative or summative tasks to identify learning needs and provide feedback to students.


Refine planning for teaching and learning.

Plan opportunities for summative tasks.

Engage in intraschool discussions.

Prepare appropriate student samples (an A and a C sample) for interschool CTJ - Religion discussions.

Participate in CTJ -Religion interschool discussions.

Selected Secondary teachers will participate in a Diocesan CTJ - Religion Day at KCC
Complete CTJ Religion feedback forms

Reflect and evaluate teaching and assessing practices.
CTJ Religion 2019 Scripture Interschool discussions Dates
Schools
Date
Time
Year level
Venue
Barcaldine, Monto, Springsure
19 August
3:30-4:30
Prep-yr1
V/C
Barcaldine, Monto, Springsure
20 August
3:30-4:30
Yrs. 2-3-4
V/C
Barcaldine, Monto, Springsure
21 August
3:30-4:30
Yrs. 5-6
V/C
Bundaberg primary schools
22 August
3:30-4:30
All levels
St Joseph's Bundaberg
Capricorn Coast Primary Schools
26 August
3:30 -4:30
All levels
St Benedict's
Capricorn Coast
Rockhampton North primary schools
27 August
3:30-4:30
All levels
KCC
Rockhampton South Primary Schools
28 August
3:30-4:30
All levels
KCC
Gladstone and Tannum Sands
2 September
3:45-4:45
All levels
Star of the Sea Gladstone
Longreach, Biloela, Clermont, Blackall
3 September
3:30-4:30
Prep—yr. 1
V/C
Longreach, Biloela, Clermont, Blackall
4
September

3:30-4:30
Yrs. 2-3
V/C
Longreach, Biloela, Clermont, Blackall
5
September

3:30-4:30
Yrs. 4-5
V/C
Sth Mackay
9 September
3:30-4:30
All levels
St Mary's Mackay
Nth Mackay
10 September
3:30-4:30
All Levels
Emerald Primary schools
16 September
3:30-4:30
All levels
St Brigid's Emerald
Longreach, Biloela, Clermont, Blackall
12 September
3:30-4:30
Yrs. 6
V/C
All secondary Colleges
17-travelling day
18 September

10:30-2:30
yrs 7-10
KCC
Resources:
A variety of Information for Teacher Background on Scripture can be found on  our Religious Education Website http://rokreligiouseducation.com/teacher-background/scripture/ 
Information of the Three Worlds of the Text Interpretative Framework:
http://rokreligiouseducation.com/wp-content/uploads/2015/11/reading-behind-within-and-in-Front-of-the-Text..pdf
Melbourne Catholic  Education Office RE Source Scripture and Jesus http://www.resourcemelb.catholic.edu.au/module.cfm?m=2929
My Jewish Learning https://www.myjewishlearning.com/
The Vatican website http://w2.vatican.va/content/vatican/en.html
Teaching Judaism (Brisbane Catholic Education Office) http://bcejudaism.weebly.com/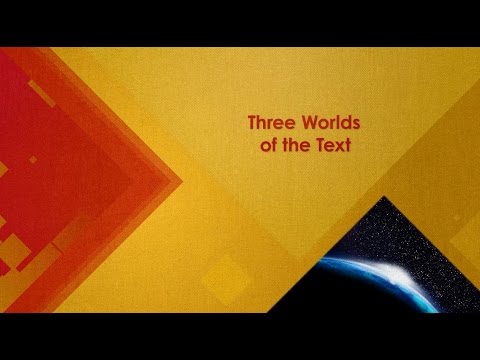 Suggested Learning Intentions and Success Criteria for P-10 Scripture
PDF
Download File