Definition:
The Easter Triduum (sometimes also referred to as the Paschal Triduum) is the proper name for the liturgical season that concludes Lent and introduces us to the joy of the Easter season.
It starts with the Mass of the Lord's Supper on the evening of Holy Thursday, continuing through the Good Friday service and Holy Saturday, and concluding with vespers (evening prayer) on Easter Sunday. The Easter Triduum marks the most significant events of Holy Week (also known as Passiontide). http://catholicism.about.com/
Easter is the high point of the entire liturgical cycle. It celebrates the central mystery of Christ—his triumph over death and the cross by his resurrection. From the beginning of Christianity, the feast of the Resurrection of Christ has been celebrated as the most important and festive day of the whole year.
The liturgical services that take place during the Triduum are:
Mass of the Lord's Supper
Good Friday of the Lord's Passion
Mass of the Resurrection of the Lord.
The Holy Week in 2 Minutes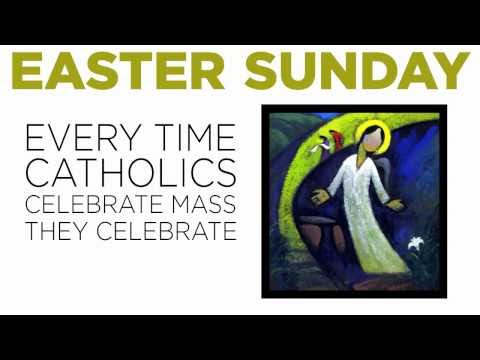 I wonder which day of the Easter Triduum has the most impact on  you?
I wonder if  there was one celebration in particular that stirred your senses?
I wonder  if there are any Triduum customs in your culture?
Share and let's learn together.