During this season of Lent we  hear many stories that have a purpose to provoke us into thinking of aspects of our lives that maybe we need to change for the better whether by actions, words our thoughts. Some of the stories shared by Caritas Australia on their Project Compassion website (http://www.caritas.org.au/projectcompassion/about)  do just this. Each week we are able to read the personal story from someone in a community that raises our awareness of the difficulties, challenges that amazing people are living with each day. I do need to be reminded of these real stories of real people in real communities and the real change that Caritas is providing.
I live with first world problems – my favourite clothes are getting wet in the rain but I can use my clothes dryer to dry them – I have visitors coming over for coffee and I don't have any Tim Tams in my cupboard so I will have to serve them Custard Creams instead – I forgot to charge my Kindle and  now I have to watch the TV……the list could go on and on.
Through the stories that Project Compassion highlights each week of Lent, I can re-focus and reconcile myself to these real world problems, some which are so close to home. not my frivolous first world problems.
This week the story is from Evangeline.
"Evangeline is a proud young Ramingining woman living in the small community of Beswick (Wugularr) in the Northern Territory. Like many remote First Australian communities, Beswick faces a range of complex ongoing challenges, and many people in the town feel dis-empowered by poorly conceived policies and decisions. When Evangeline left high school she had a limited vision for her future. But the training she's received while working at the Djilpin Arts Ghunmarn Culture Centre, supported by Caritas Australia, has helped her develop new skills and ignited her passion for the promotion and preservation of her Aboriginal culture."
Watch her story: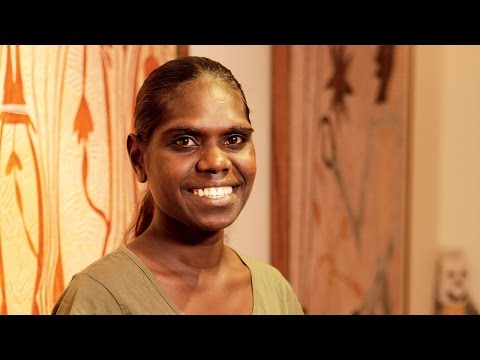 Learn more at www.caritas.org.au/projectcompassion and support Caritas Australia's annual Lenten fundraising and awareness-raising appeal brings thousands of Australians together in solidarity with the world's poor to help end poverty, promote justice and uphold dignity.